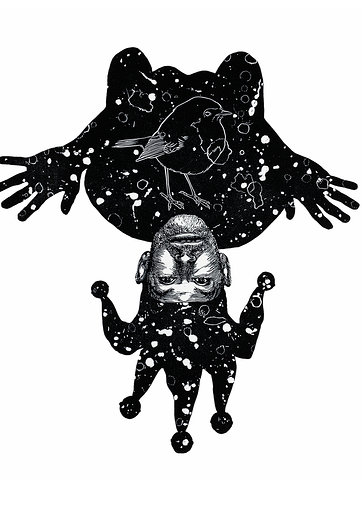 Christiaan Diedericks Fine Arts cum laude graduate from the North West University (NWU) and in 2000 he completed his Master's Degree in Fine Arts (with a distinction for the practical component) at the University of Pretoria. In 2006 Christiaan received a Kanna Award for Fine Arts at the KKNK in Oudtshoorn and was awarded the coveted Ampersand Foundation Fellowship (with Anni Snyman) for a two months sojourn in New York City. Diedericks successfully completed nearly fifty international artist's residencies since 1994 and exhibited extensively both locally and internationally in the USA, Canada, Japan, China, South-Korea, Finland, Argentina, Spain, Germany, Turkey, Poland, Belgium, England, Bulgaria, Macedonia, Sweden and France. The artist is regularly represented on various international biennials like The Beijing Biennale in China (2015) to name one. My Bogeyman is an ironic take on the "monster that is designed as a tool to scare children into good behavior or to protect them from harm". In my work the "monsters" are politicians and the "children" are ordinary people trying to make a good life globally (symbolized by the little bird in the work). We live in a time, coined by many academics and philosophers as a time of "post-truth", where we are constantly bombarded by fake news, not to mention lies and deceit by politicians, believed by many uninformed "sheeple" to be absolute truths. One might argue that this is nothing new. However, the immediacy and wide range of the Internet and especially social media, as well as persisting harmful systems (capitalism, religion, control, patriarchy and power) continue to keep people in their carefully designed prison cells. Too many people cannot think for themselves and they follow their "leaders" like mere sheep. In my personal opinion religion remains to be the most powerful tool to keep people stupid. Deceitful politicians and systems of control are accepted by some as "god's will". We urgently need a new generation of freethinking Bogeymen in order to protect ourselves. I personally believe that there sadly is no one savior, we can only save ourselves.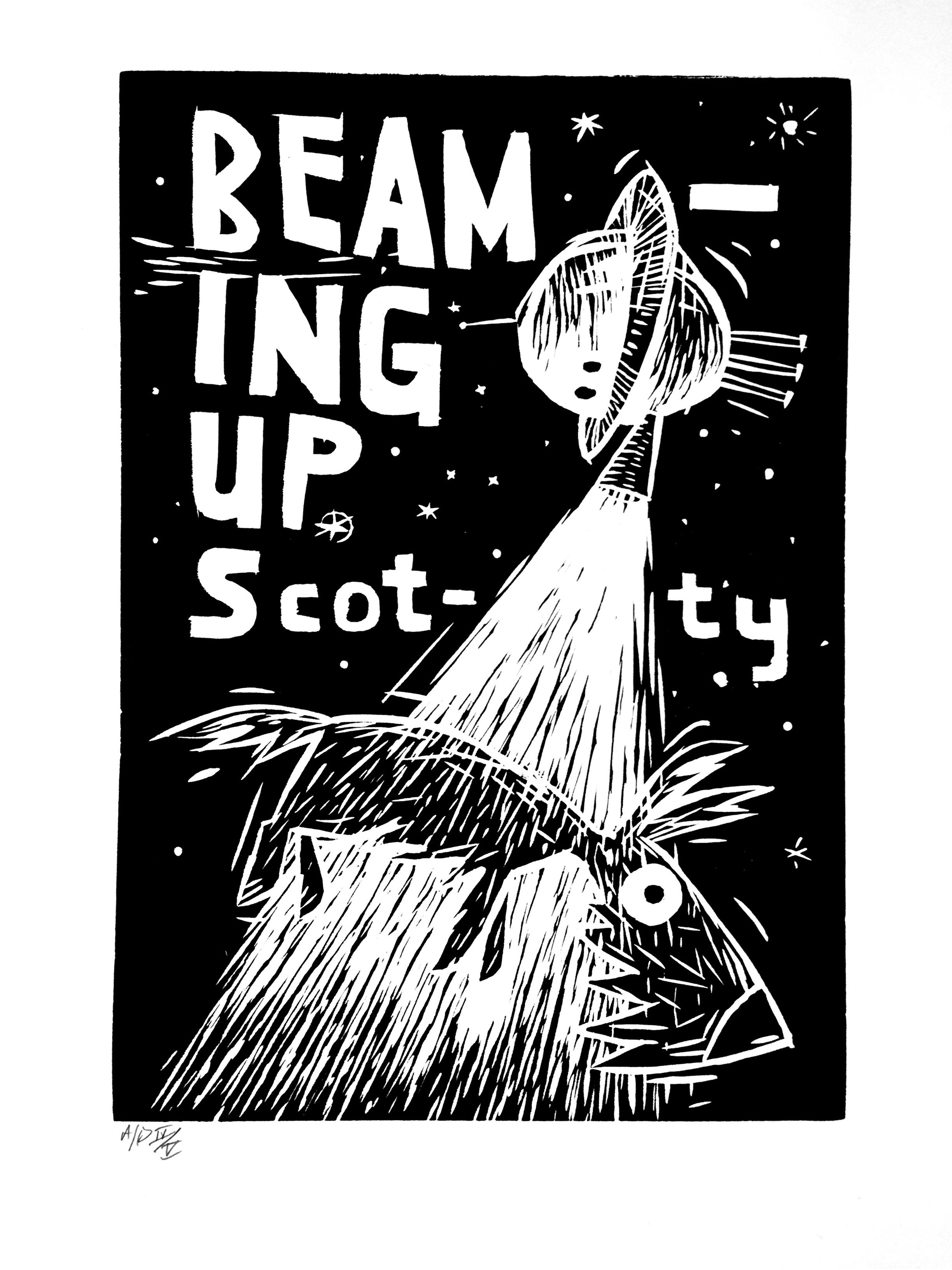 David Kuijers was born in 1962 near Johannesburg, South Africa of Dutch Immigrant parents. He completed his schooling at the Pretoria School of Art, Music & Ballet, with a distinction in graphic art and the best painter award in 1980. A brief period as a sign writer was followed by enrollment to study Graphic Design (majoring in illustration) at the Cape Technikon. He received the merit award as top student upon graduating. For 10 years David freelanced as a designer/illustrator to aid his efforts at becoming a full-time artist, which he achieved in 1999. Notable commissions include Woolworths, The President Hotel, The Radisson, Medi-clinics (Constantiaberg & Cape Town), Langeberg Foods and Dole. He is married to the artist Dina Kuijers and they have 3 children, two of whom are also artists and the third who opted for a real job.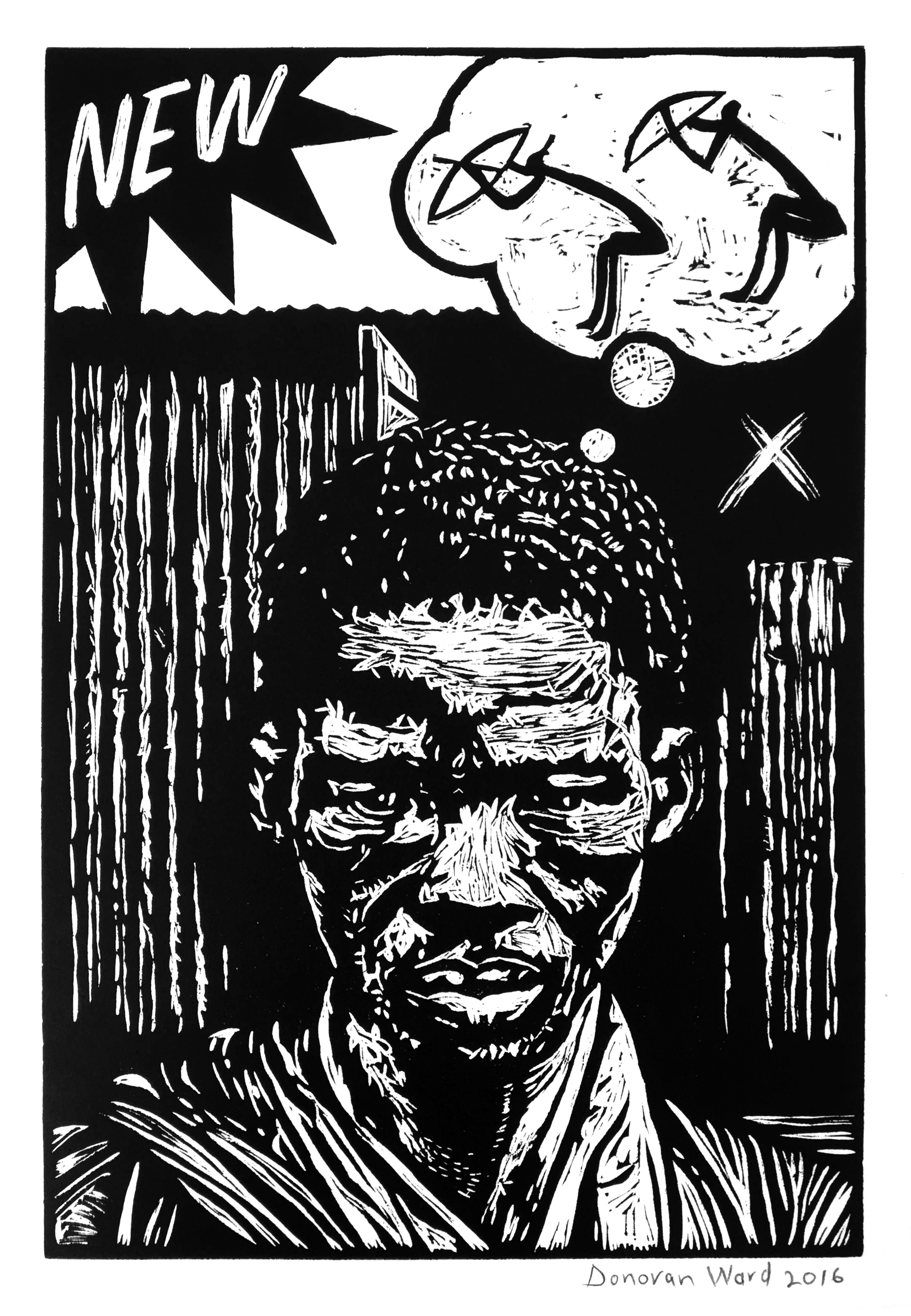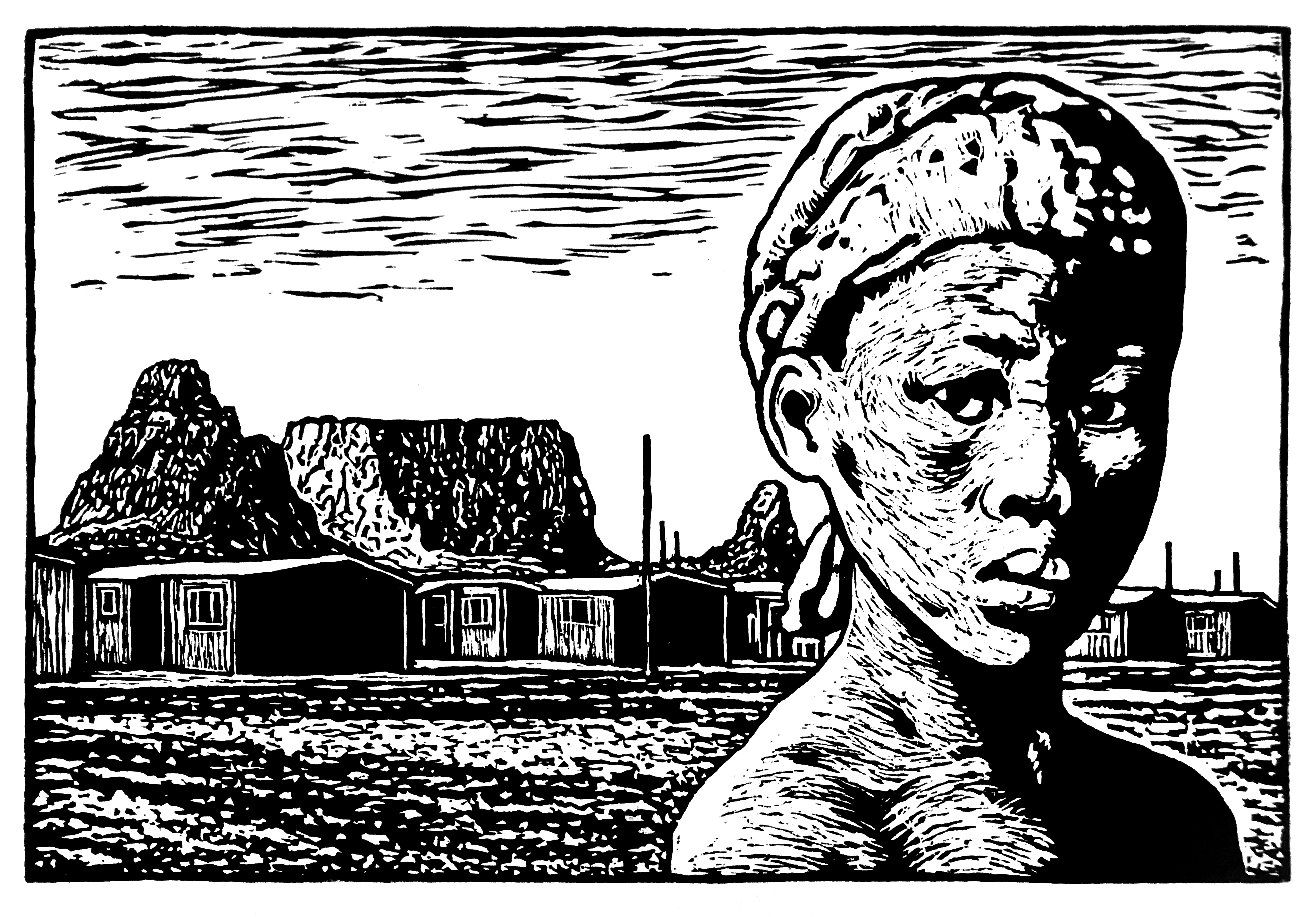 Donovan Ward (b.1962, Cape Town) studied at the Ruth Prowse School of Art and the Community Arts Project. He has held four solo exhibitions and participated in numerous group exhibitions since 1990 both locally and internationally. This includes representing South Africa at the Dakar Biennale in Senegal and 'Apartheid / the South African Mirror ', at the Centre de Cultura Contemporània de Barcelona, Spain and also 'Uniform: South Africa's New Clothes ', at the Spanierman Modern, New York, USA. In 2002 he did an artist residency and exhibited in Wales. In 2015 Ward took part in a workshop that culminated in an exhibition titled In Print/ In Focus at the Michaelis Gallery, University of Cape Town. Ward's work is included in private collections in South Africa, Holland, Britain, Germany, Italy, Australia, USA and Switzerland, including the Earl of Spencer Collection, the Annette and Peter Nobel Collection and the Ellerman House Collection. Public collections include: The South African National Gallery, The Durban Art Gallery, ESKOM and UNISA.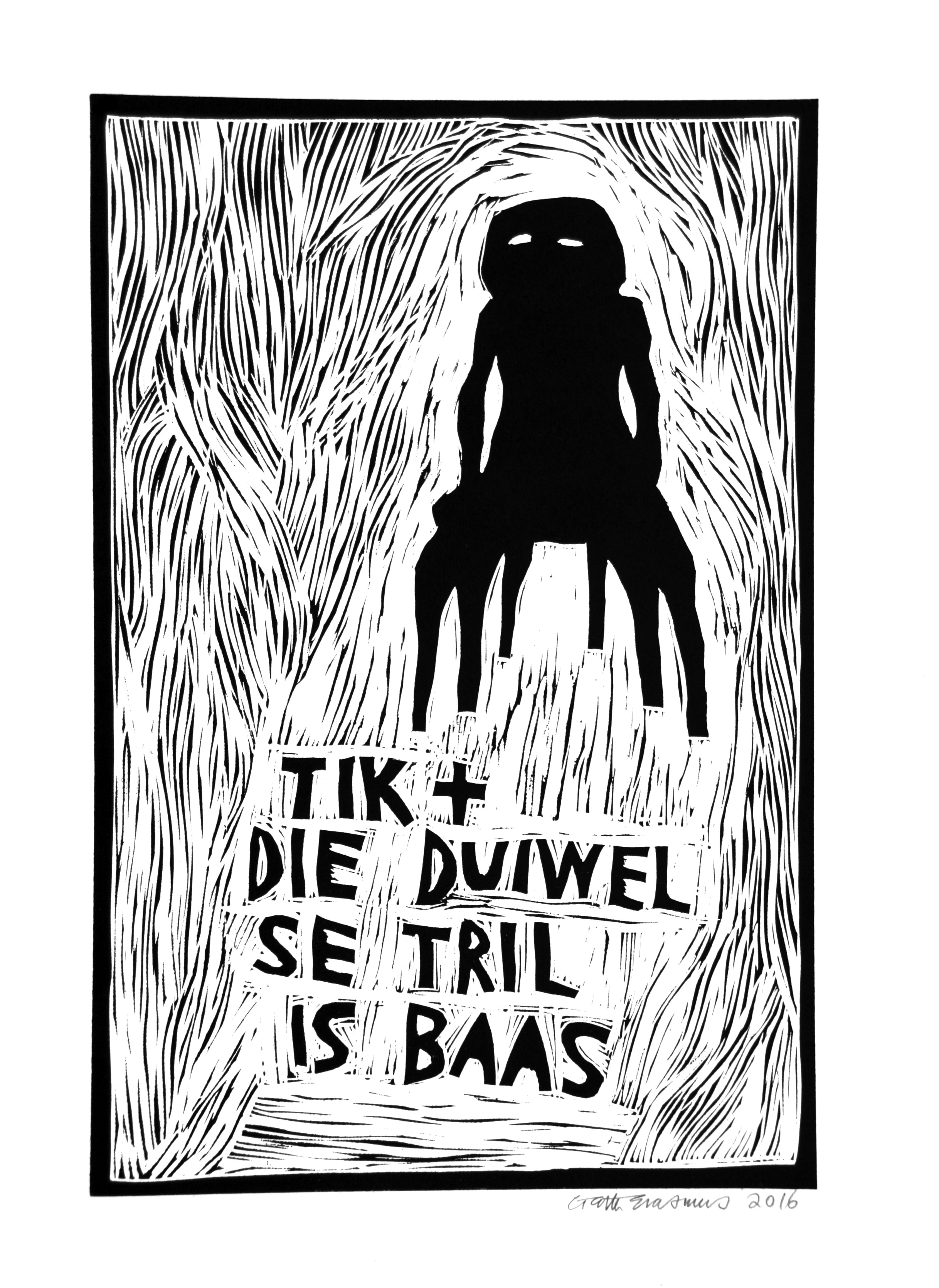 Garth Erasmus is a visual artist and musician. He is originally from the Eastern Cape and is an ex-art teacher at Zonnebloem Child Art Centre. During the Apartheid years he was part of a number of community-based art initiatives including Vakalisa and Community Reflections. He is a co-founder of Thupelo in Cape Town and of Greatmore Studios. As a musician he is a member of the long-standing Khoi Khonnexion and also the free jazz unit As Is. "I had not printed in many years even though I enjoy the process and so I was very excited to work with master printer Jono Comerford on this project in 2016. The image I choice to do was extracted from a series I had been busy with at the time called "Therianthropes of the Cape Flats" and looks at aspects of KhoiSan culture as it relates to our identity politics."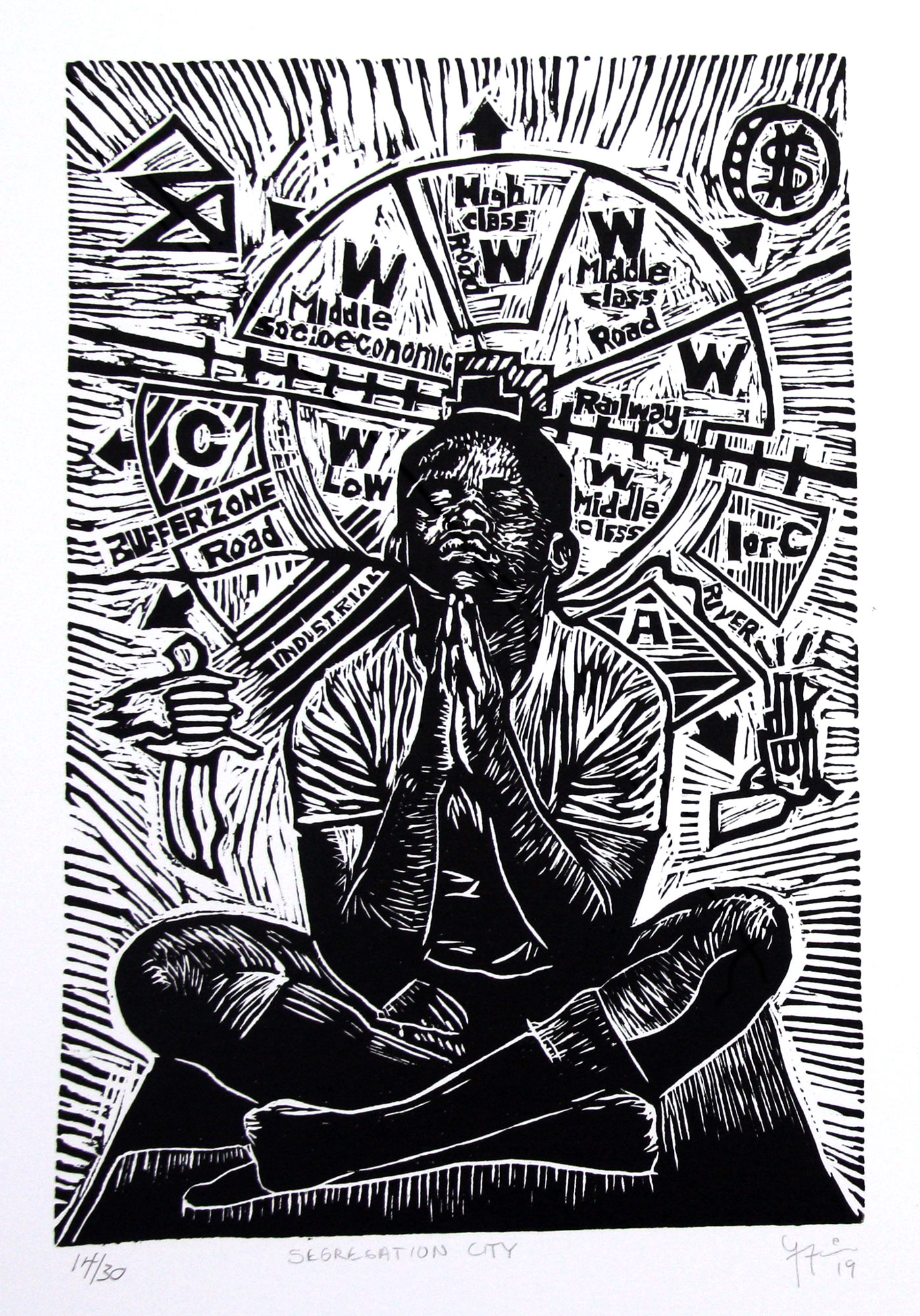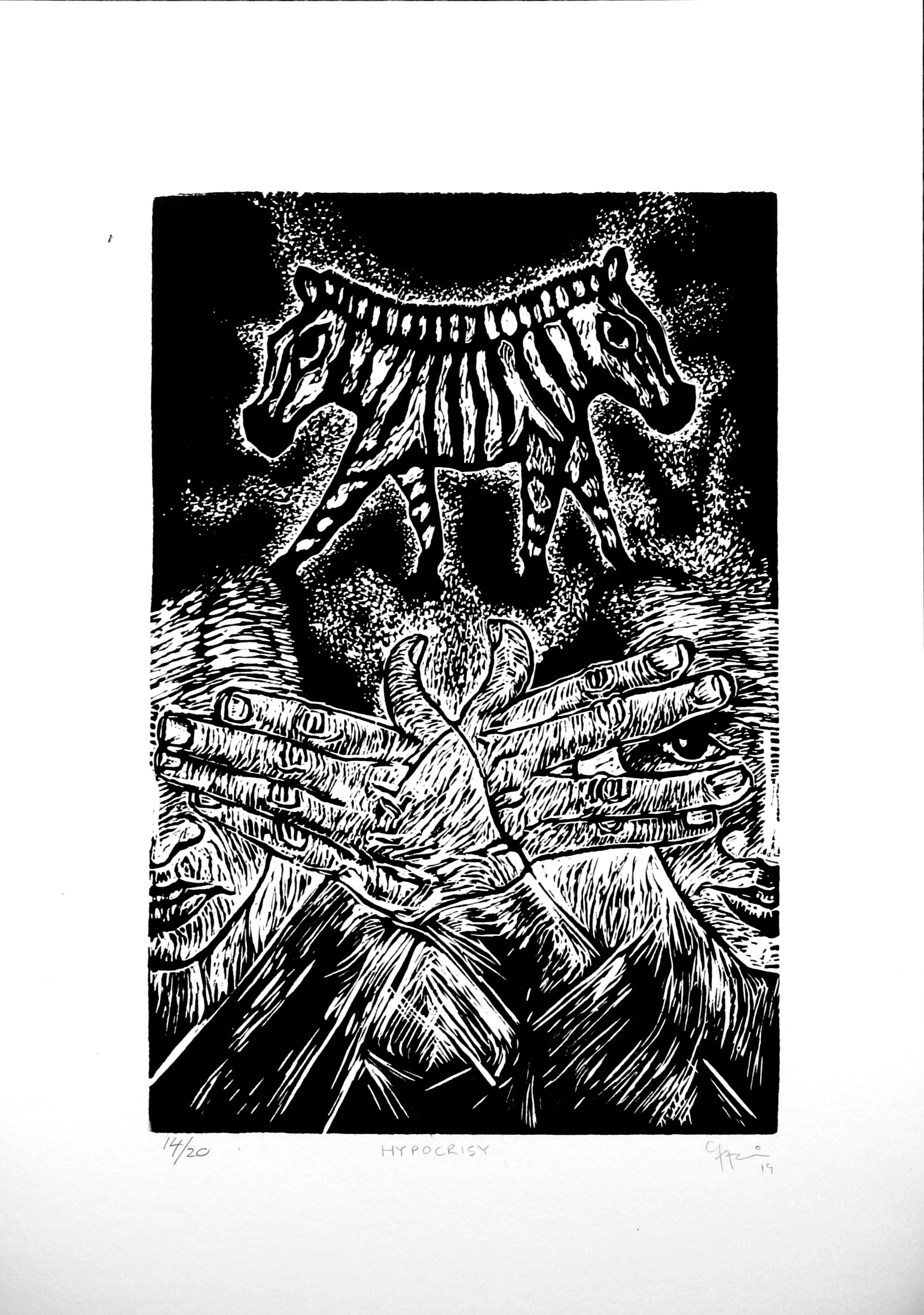 Gary Frier (b.1972, Cape Town) and grew up in the then segregated northern suburb of Kuilsriver in the Western Cape and qualified as a Graphic Designer at the Cape Peninsula University of Technology in 2004. After working in various design industries Gary moved to create art of a more personal nature. He is currently working as a freelance artist and teaching/facilitating art at local N.G.O. the Observatory Neighbourhood Afterschool programme, which provides educational and cultural programmes for youth at risk. and the occupational therapy department at Valkenburg Psychiatric hospital. He has exhibited extensively at public and private institutions and galleries
both locally and abroad. His work can be found in many private collections in Africa, Europe, America, the U.K. and Asia. In Public Collections his work is found in the Peuple et Culture institute in Brest (France), Western Cape Department of Economic Development, South Africa and Bloemfontein Museum (Oliewenhuis Artbank) and in corporate and institutions collections eg. Joop van den Ende Theater Productions in Holland, Embassy of USA, Nairobi, Bertha Foundation, Old Mutual private investment, PriceWaterhouseCoopers in Cape Town, PPS Investments in Claremont, Benguela Cove Lagoon Coastal Wine Estate. Segregation City is commentary on the spatial apartheid planning that was instituted by the previous regime and is still prevalent in the present. The consequences of these antisocial economic systems and the direct and indirect consequences influences are played out in the social ills we find in our traumatized society. The second print "Hypocrisy" is based on an African proverb from Namibia. The zebra said to the black horse, "I am black and to the white horse," I am white".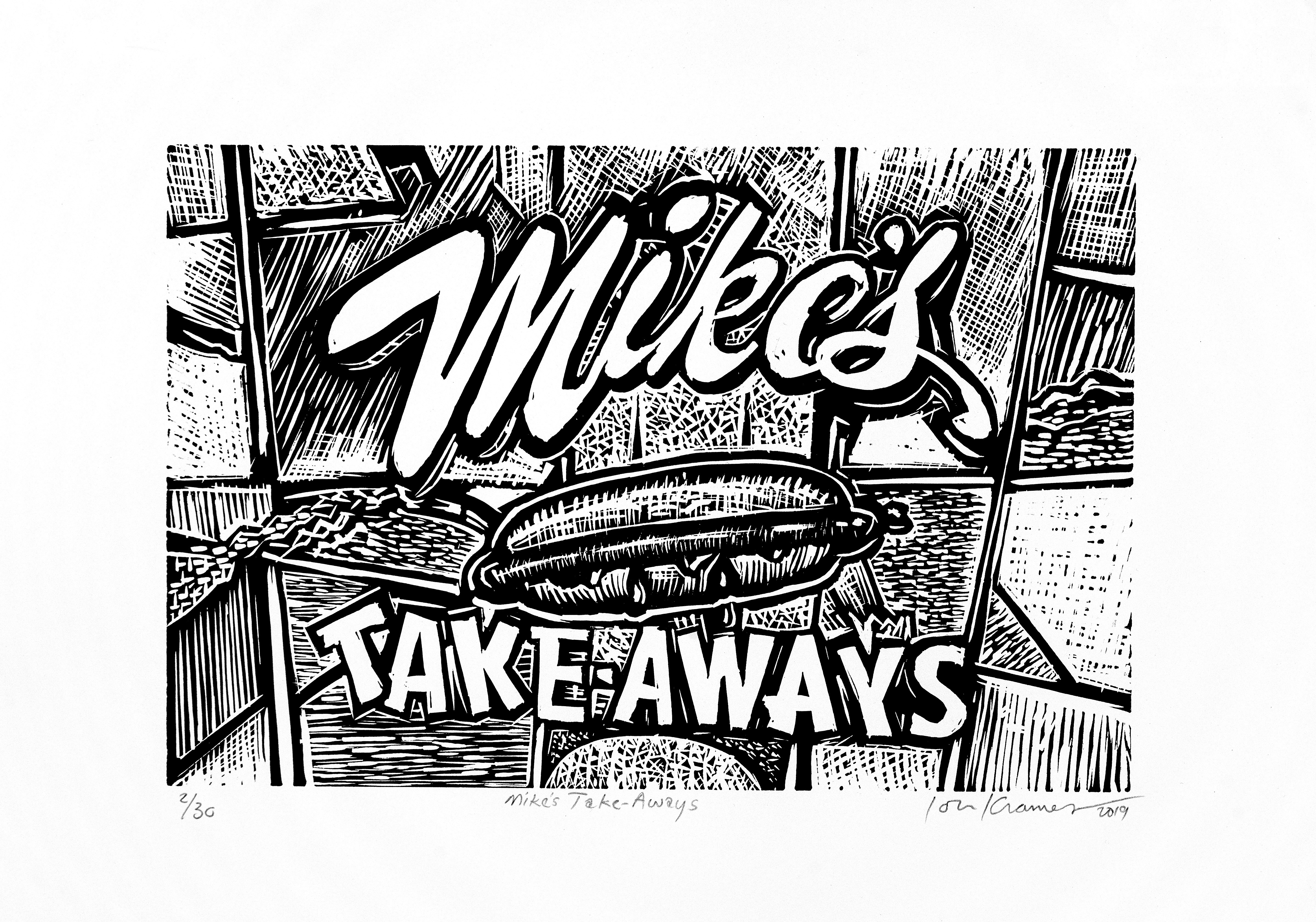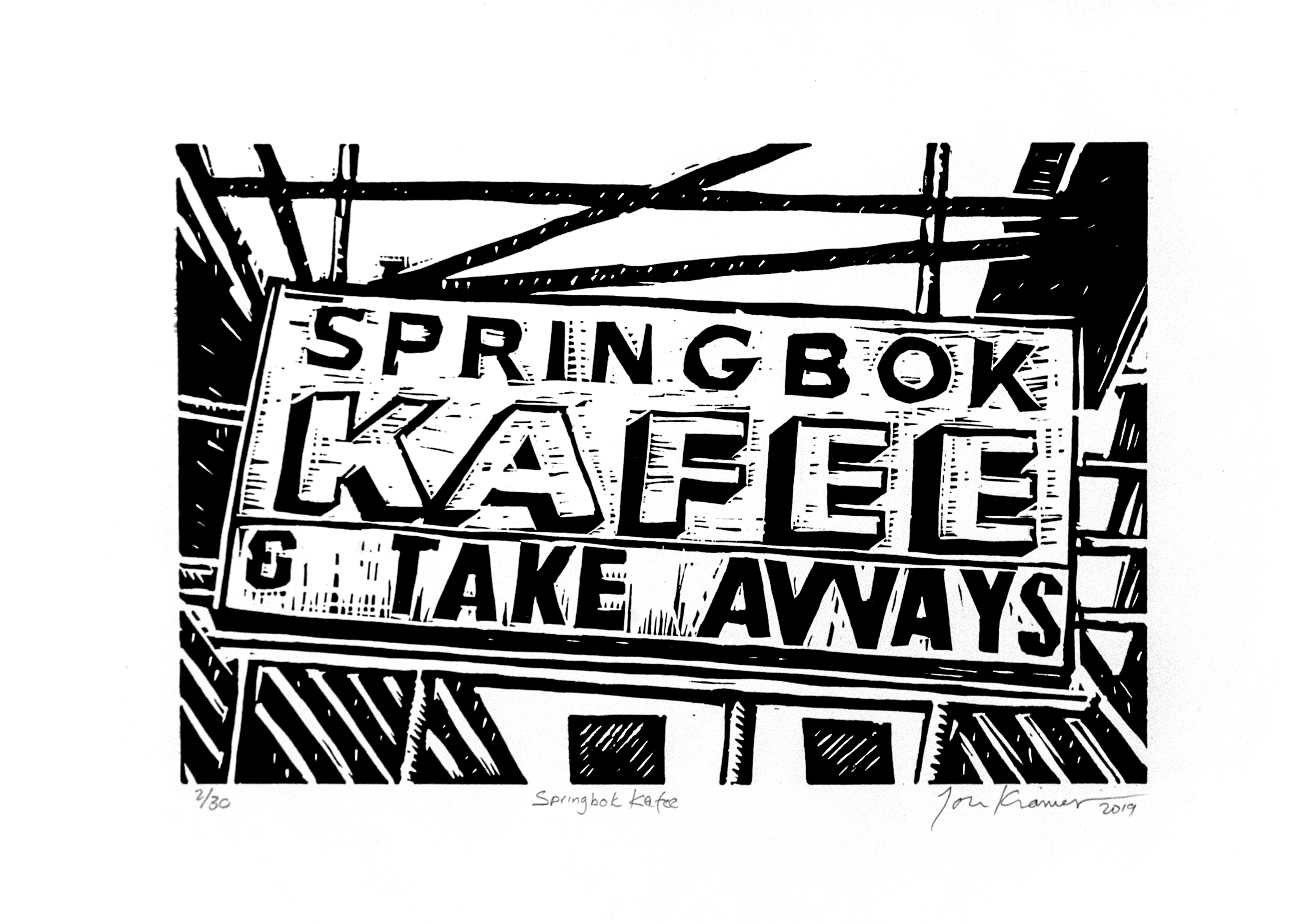 John Kramer was born in Worcester, Western Cape in 1946. He studied Fine Art at Michaelis Art School in Cape Town majoring in painting. He won the Michaelis Prize in 1968. In 1970 he joined the South African Museum as an exhibition designer and left in 2002 to paint full time. He is well known for his realistic paintings of small-townshops and general dealer stores, a passion he has explored since the early 1970's. He has participated in manyroup shows and his last solo exhibition at the Irma Stern Museum in 2014 was a great success. His paintings are in major collections and museums in South Africa. "I was delighted to be invited by Jono Comerford to participate in the Sans Frontiers project at the AVA gallery in October 2019. As I normally think in colour and use oil paint as a medium, translating my vision into a graphic image was a challenge that I had not done in a while. Having got into the process of cutting I made two blocks in linoleum. Working and proofing with a master printer and seeing how adept he was in the process was very interesting and crisp black and white prints emerging from the printing press was a joy to behold."
Khaya Sineyile (b. 1983) is a mostly self-taught artist from Nyanga, Cape Town. From an early age he has had a love for drawing and painting and trained at the Arts and Media Access Centre (AMAC) (2005). In 2009 he was selected as resident artist at Greatmore Studios and later that year at the Souq Waqif Art Center in Doha, Qatar. Sineyile has participated in more than 30 group exhibitions, locally and abroad. His latest solo exhibition, Issue No. 32, was held at 99 Loop Gallery, Cape Town, in 2016. His artworks are included in collections of Spier, Nando's UK, Truworths, Groote Schuur Hospital and Hollard Insurance, as well as private collections in London, Germany and USA. Khaya Sineyile's subject matter ranges from township scenes to more introspective themes referencing childhood games and observations on religious hypocrisy, faction-fighting and witchcraft. Most recently he turned his attention to the effects of social inequality, specifically relating to the South African family structure. His confident brush marks and considered palette convey a rawness which he contrasts with cartoon-like outlines - a device which removes the figures from their ground and introduces elements of playfulness, wit and humour to the often loaded subject matter.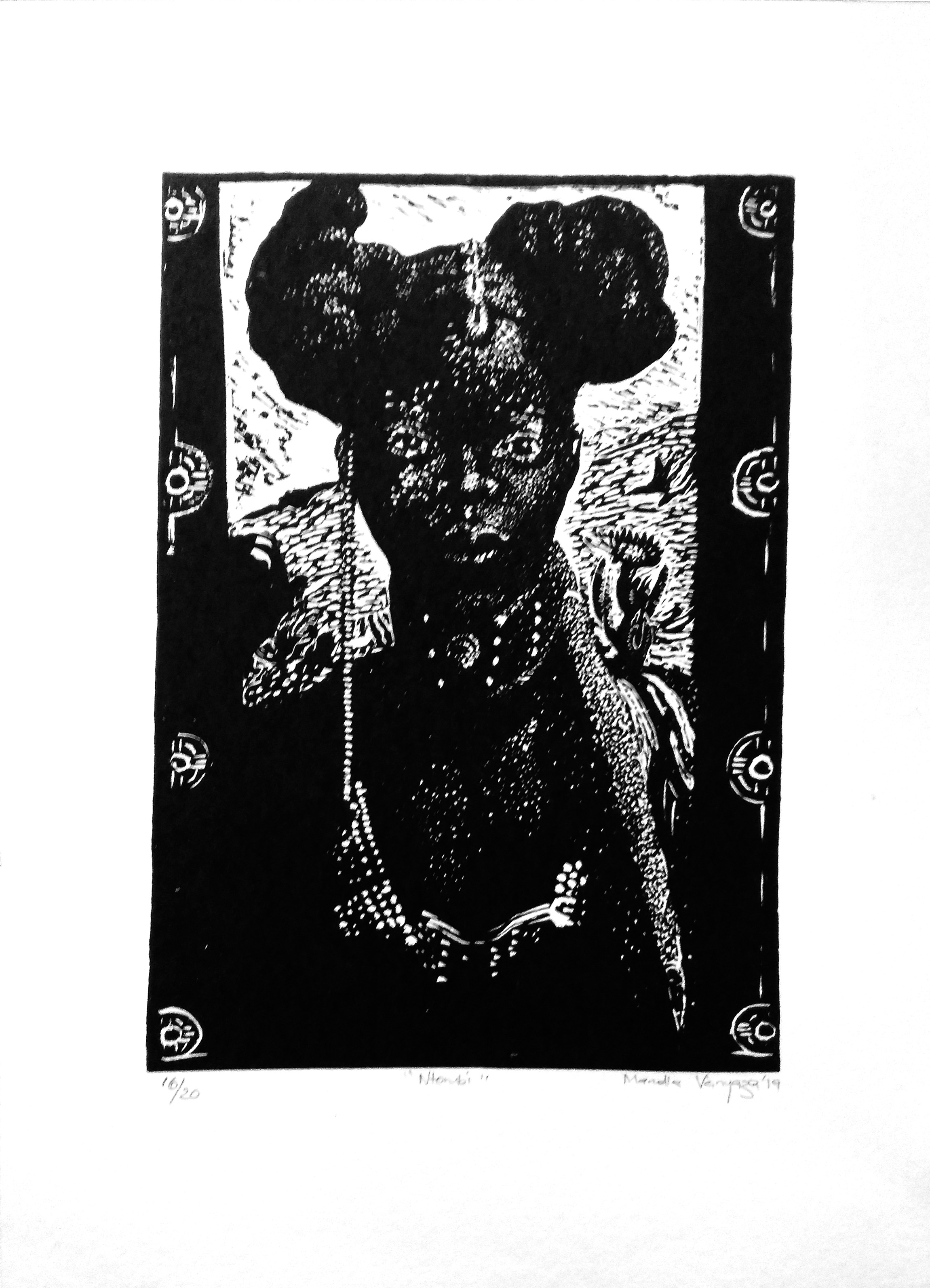 Mandla Vanyaza was born, studied and lives in Cape Town. He studied part time at Community Arts Project. He later obtained N6 (Art and Design). Mandla spent five months in Paris at the Cite Internationale des Artes. "Visiting and meeting South African artist Gerard Sekoto was my highlight." As part of Artists for Peace he attended a UN sponsored exhibition in Austria. "My work seeks to dialogue and inquire into human nature, uncompromising in redress of pictorial homogeny. I see my work as a process of experiences and an expression of a mindset at a point in time. The work develops through those that encounter it." His work is represented in private and public institutions and collections, including the South African National Gallery.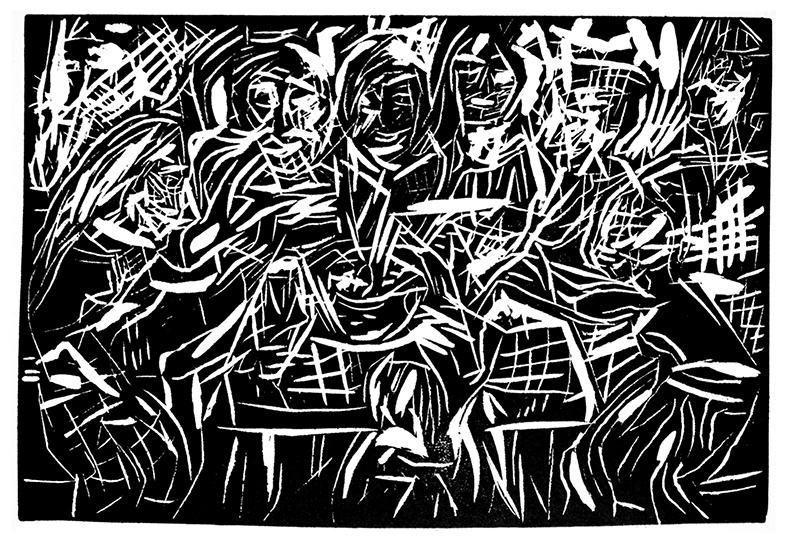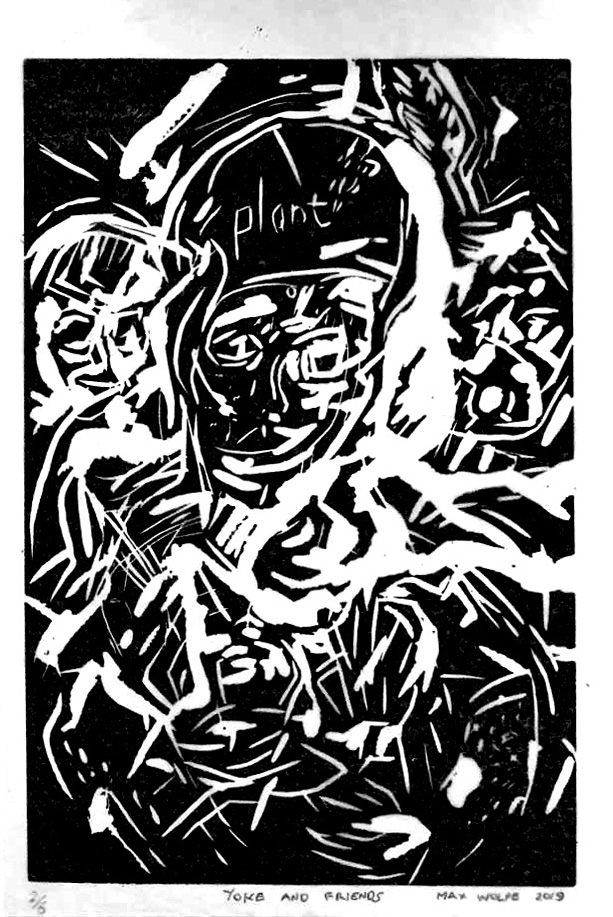 Max Wolpe (b.1953, Cape Town). He received a Diploma of Fine Art at the Ruth Prowse School of Art, Cape Town in 1978. He has exhibited at AVA Gallery, Jacobs & Liknaitzky Gallery, The Cape Gallery in Cape Town and the Linda Goodman Gallery in Johannesburg to name a few. Private and public collections include Dr Stuart Saunders and Wooltru and his work can be found in several collections in South Africa and abroad eg. SA National Gallery, Pietersburg Municipal Museum, Abbey Holdings Ltd, SA Development Bank and SANLAM. On April 11 2018, at the launch of Max Wolpe's 11 retrospective exhibition at the South African Jewish Museum, renowned art critic, Lloyd Pollack described Wolpe's often crowded canvasses "teem with such a dense throng of humanity that they almost erupt the frame, so charged are they with the life, vitality and joyous exuberance of his circle who often appear to be performing with a wild theatricality for our benefit."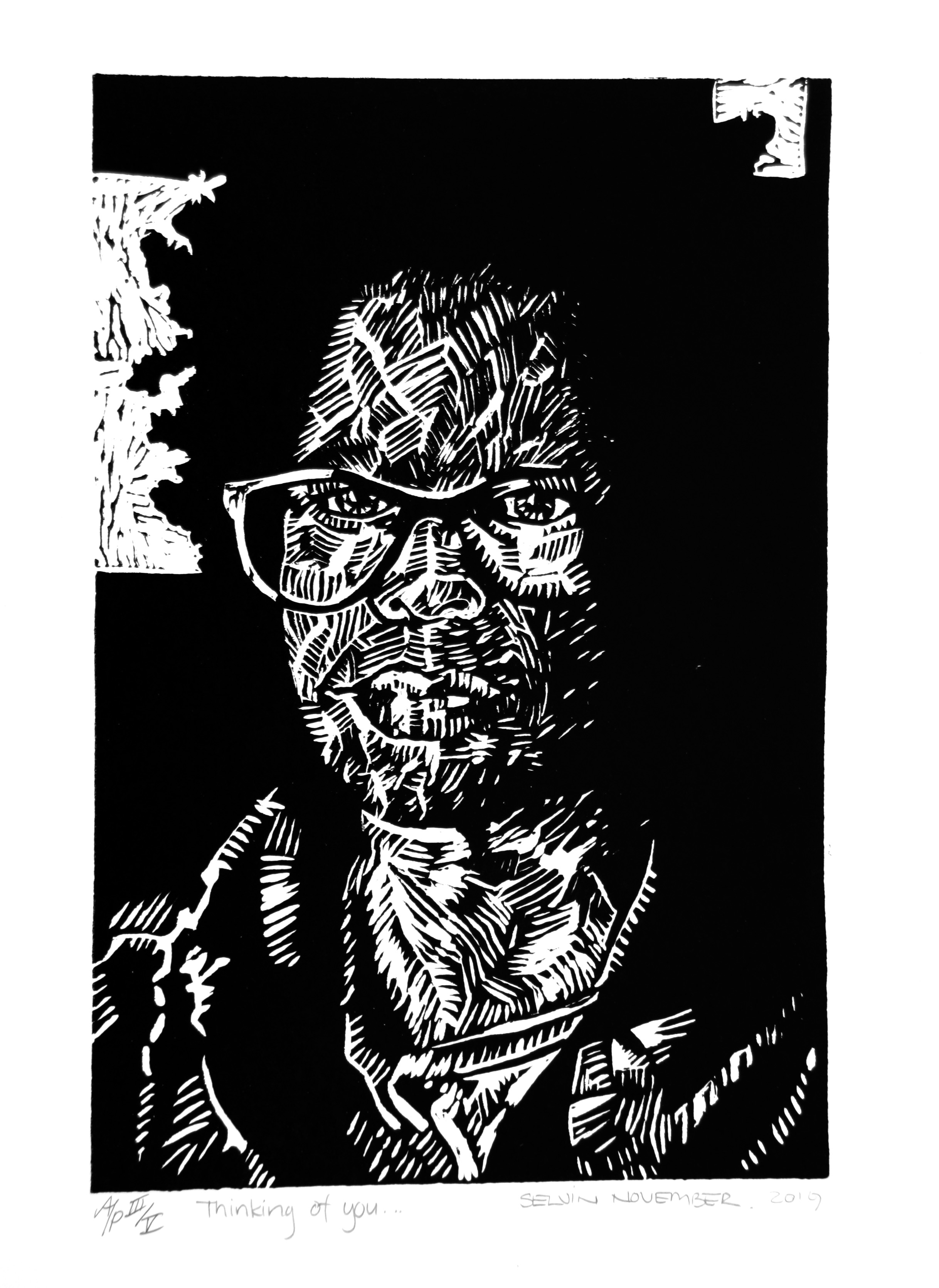 Selvin November (b. 1969) was born in, and still lives and works in Cape Town. He completed a Diploma in Art and Design at Cape Technikon and was awarded a three-month residency on Robben Island in 1996. His latest solo exhibitions were The Portrait Speaks at the AVA Gallery in Cape Town in 2008 and Young, Free and Single, as the Festival Artist, at the University of Stellenbosch Woordfees 2019. He has participated in numerous group exhibitions - the most recent being a group show at the AVA gallery, entitled Salon Cape Town, in 2018. "It was in the early hours of the morning that I photographed my portrait picture. I was sitting at my desk uncertain of what to do with the lino block that Jonathan gave me. The aspect of lino that really appeals to me is the mood the blackand white combination creates. It was, at the time I took the picture, a sorrowful period in my life, as my mother had just passed away. Linocut is a medium I am familiar with but it's been a while since I've done Lino printing and the opportunity to work in a different medium came just at the right time. The mood and tonal contrast that I captured in the picture was perfect for the medium so the title reflects the moment I was thinking about my mother and how she inspired and supported me to become an artist, and that is why I dedicate the work in her honour."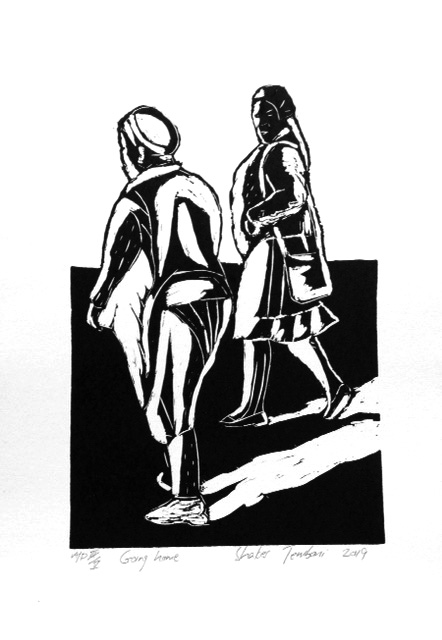 Shakes Meshack Tembani born in 1975 and works in New Crossroads, Cape Town. He has completed numerous diplomas and certificates in art and has taken part in various group exhibitions since 1999. As a full-time artist, Shakes received numerous commissions for Mosaic in public spaces such as the Clock Tower building at the V&A Waterfront. He constantly explores various avenues of individual expression in a variety of mediums, primarily painting. With a strongly stylized manner of painting his subjects, Tembani invites viewers to contemplate the nature of the everyday. His current body of work makes use of photographic references of groups of people in uniform, which he transforms into strongly contrasted figures in seemingly empty landscapes. Tembani has had two solo exhibitions to date: UNQULO, AVA Cape Town (2011) and Just Dogs, AVA Cape Town (2009). His works are included in the collections of Haven Holdings (Johannesburg); Robben Island MPLC (Cape Town), Nando's and the Department of Economic Development and Tourism (Cape Town). "I am not interested in depicting township life with its crowded shacks and failing infrastructure. I reduced any background information to shallow planes of colour and tone, which serve to emphasize the human subject as the focus of my subjects I wish to honor through portrayal."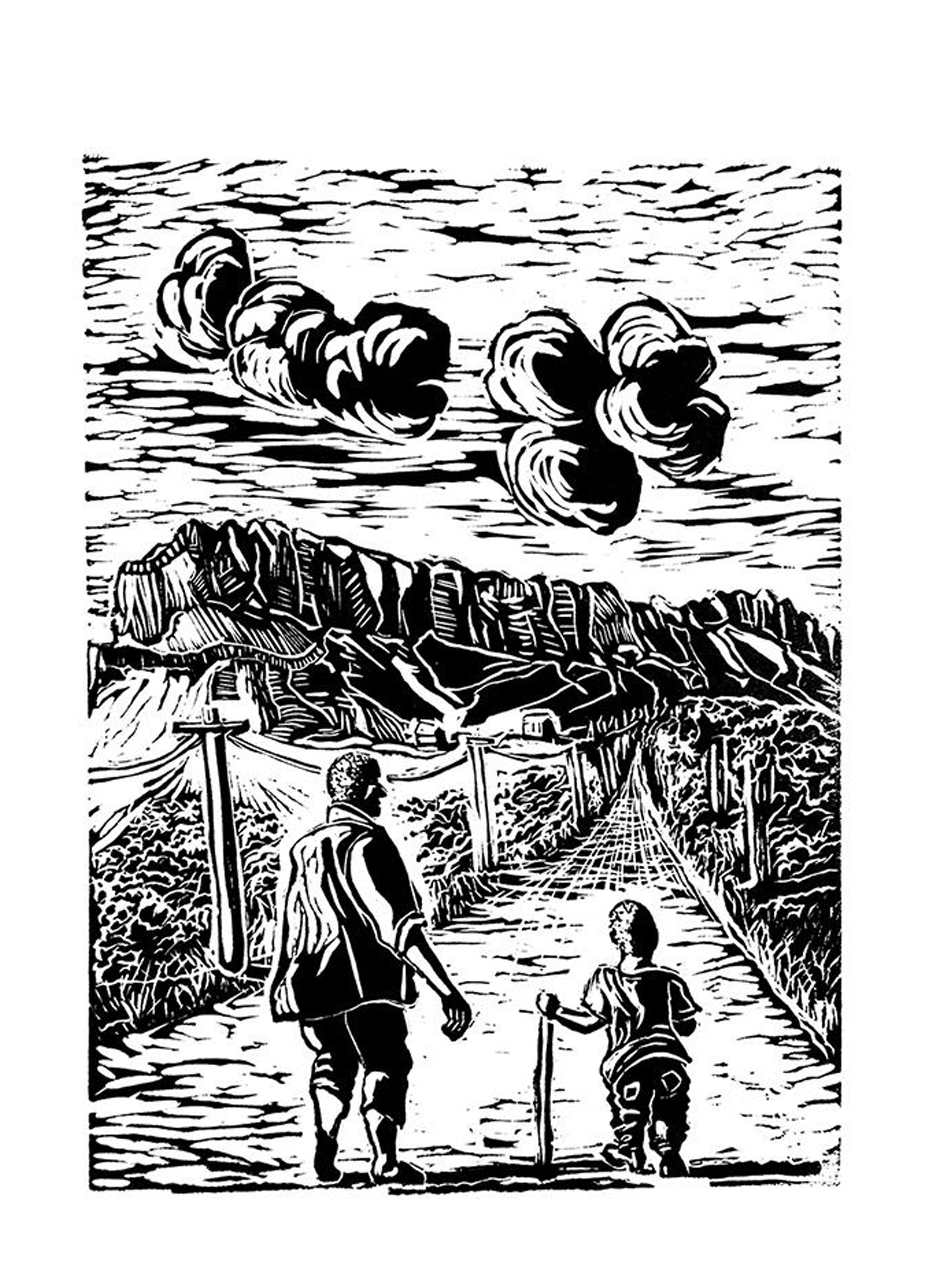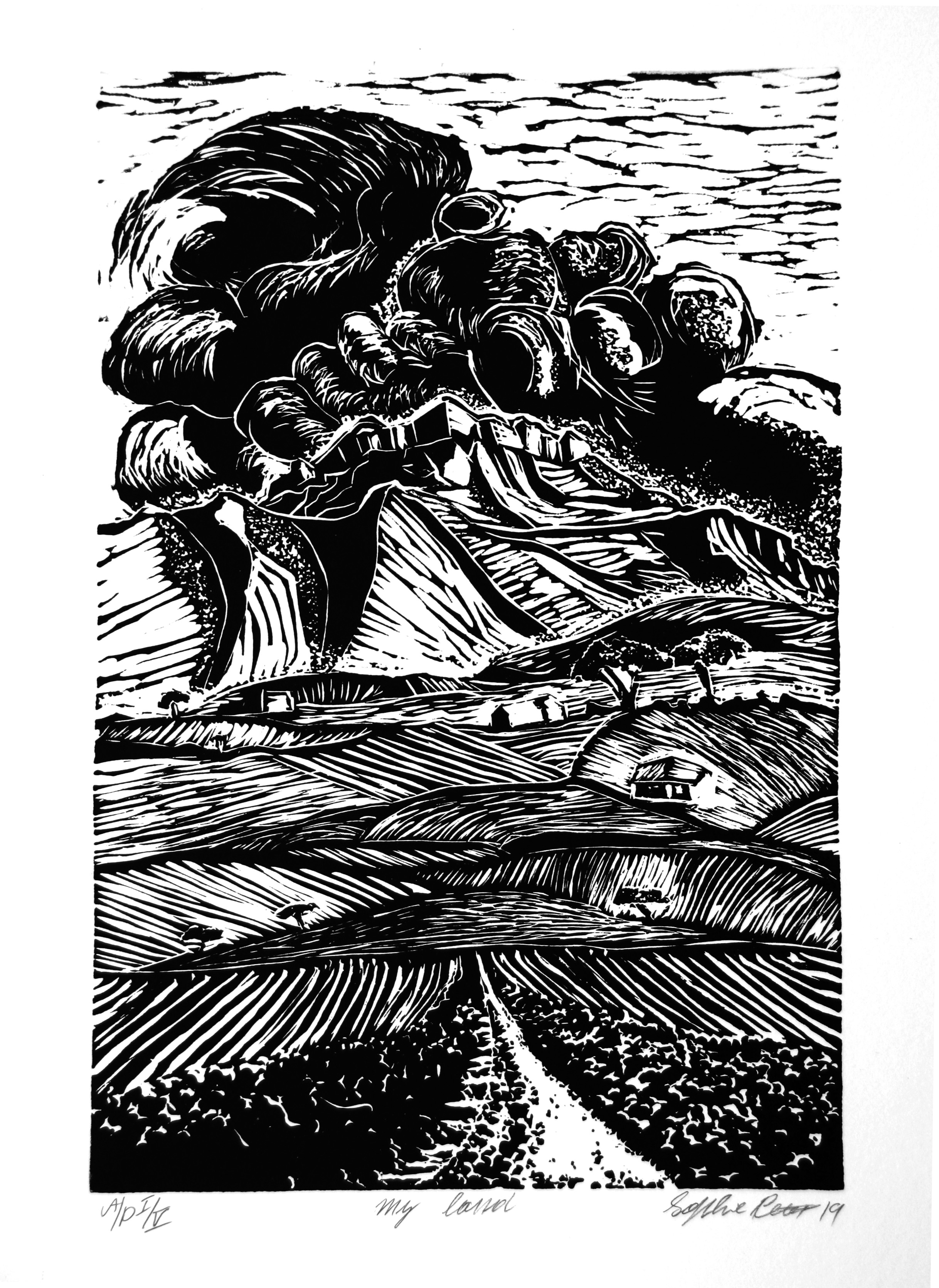 Sophie Peters was born in 1960 in Johannesburg. She left her native township as a teenager and made her way to Cape Town on her own, determined to study art. She studied art at CAP (Community Arts Project) in Cape Town completing a two year course in 1987, attended part-time ceramic classes with Barbara Jackson in 1988, and a part- time advanced teacher training at CAP in 1994. She has been teaching in numerous art education programmes throughout the Cape Peninsula since 1987. Her work, mostly paintings in oil, pastels, or mixed media, prints- linocuts, monoprints and etchings, draws from personal experiences and her concern for social issues in South Africa. She has exhibited nationally and internationally in the USA and Europe. She has illustrated numerous books and publications. Founder and member of the Mural Collective, she has designed and painted a number of murals on her own or as group works (among them four murals in London for the Zabalaza Festival, realizedwith other South African artists in1990) Her work is represented in the South African National Gallery as well as in private collections in South Africa, Europe, USA and Australia.